The Software/Hardware Integration Lab (LISHA) was founded in 1985 to promote research in the frontiers between hardware and software. Since then, it has dedicated considerable efforts to research in areas such as computer architecture, operating systems, computer networks and the related applications. Currently, the laboratory focuses on innovative techniques and tools to support the development of embedded systems.
Latest News
OpenEPOS 2.1
A new version of OpenEPOS has been released! Check the new features.
SIBRATEC
LISHA is the SIBRATEC Innovation Center for TIC in Santa Catarina.
SmartData
A new version of LISHA's IoT Platform based on SmartData and the Trustfull Space-Time Protocol(TSTP) is now available!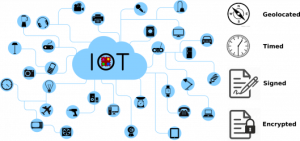 EPOSMote III
EPOSMote III, the third generation of wireless sensing/actuating platform has been released! It is already being used at the UFSC Smart Solar Building.